MANAGING YOUR GIVING ONLINE
Woodlake Baptist Church is excited to announce that you can now manage your giving online! We have partnered with Vanco to provide online giving, text giving, and giving from a mobile app available for your smart phone. Below are instructions for online giving. We will provide separate instructions for text giving and using a Smart phone mobile app.
 
Giving online is easy and allows you to set up one-time donations as well as automatic recurring contributions and view your complete online giving history from anywhere you have access to the Internet.
 
Simply follow these easy steps:
1) Click the "Make an Online Donation" button – this will take you to the WBC donation page at Vanco
2) Click on the Create Profile button
     – Please note, you do not need to create a profile if you are giving a one-time gift
3) Follow the onscreen instructions to create an online profile (Image 1)
4) From this donation page you will be able set up one-time donations as well as recurring contributions (Image 2) 
5) You can also divide your donations into the budget fund and/or our various designated funds (Image 2)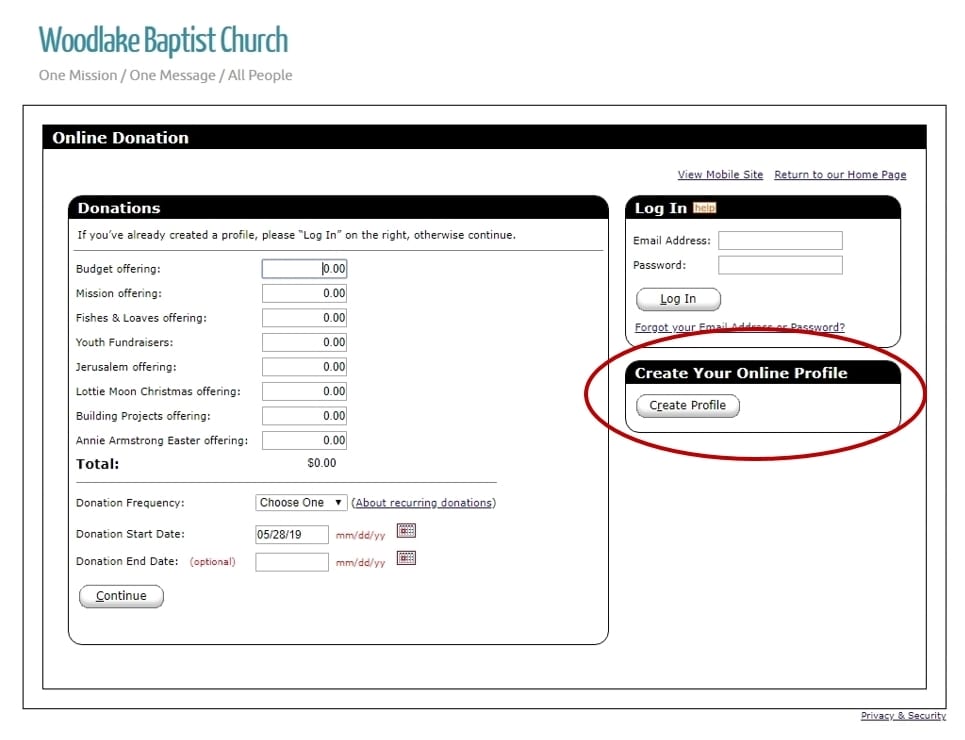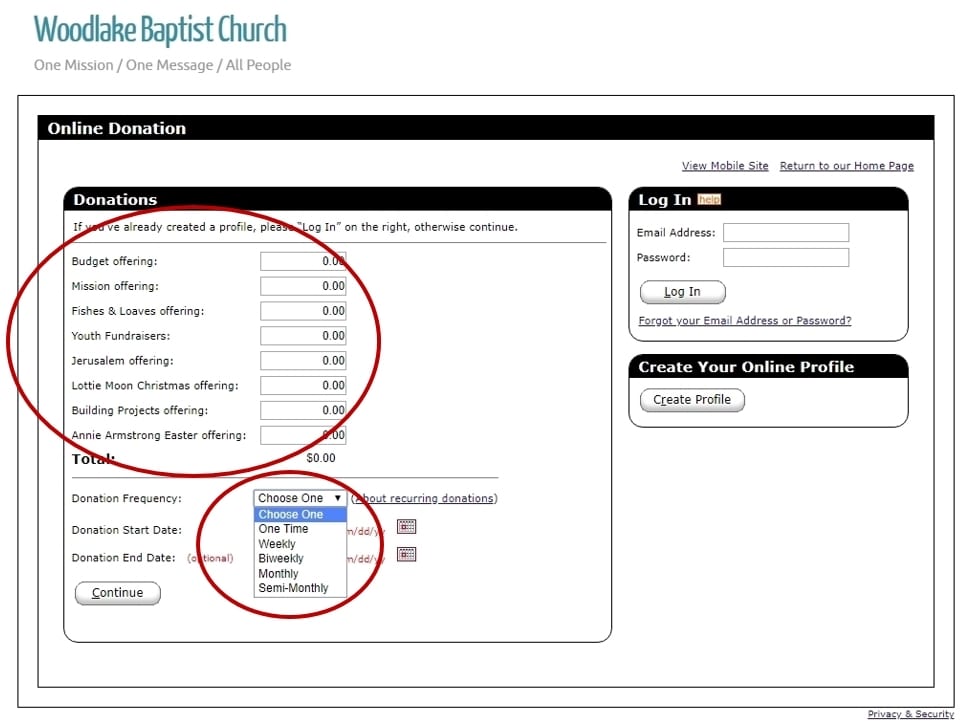 Woodlake Baptist Church is a registered 501(c)(3) organization.
All donations are tax-deductible.